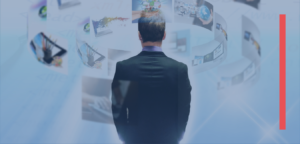 If you are an employer, who needs to hire foreign workers then this is a brief guide on how sponsorship works.
Business Sponsorship
First you need to ensure that your business satisfies the "good standing" condition.
As an employer, you need to ensure that you have an Australian business and it has been 'actively operating' for a minimum of 12 months in Australia. Additionally, you need to provide the following pieces of evidence:
You need to show that your business has the financial solvency to be able to support the sponsorship. This should be documents from a chartered or certified practicing accountant.  Documents that would be required to be provided will include:

Business Activity Statements
Financial Accounts
Tax returns, and
A support letter from your accountant.

You need to include documentation that verifies that your business has always been fulfilling legal obligations by the books, not broken any law or currently under investigation for breach of any law.
The business has consulted appropriate industry stakeholders to justify their foreign employee needs.
It's quite crucial that you don't provide any misleading or incorrect information regarding your business.
At Path Migration, our lawyer will review your current financial documents and ensure that the case presented to the Department of Immigration satisfies their particular requirements.
Australian Employer Sponsorship under the 482 is quite complex and we recommend you discuss your company's eligibility with our expert lawyers.
Nomination requirement for the 482 visa
Once the business has achieved sponsorship, then your business needs to meet a certain minimum requirement to be eligible for business nomination.
The particular requirements for each business is different and is also dependent on the type of position the employer would like to sponsor. For example, if you intend to sponsor a marketing individual, the minimum turnover of the business should be AUD1.0 million and the employee should be paid a minimum salary of AUD65K.
The team at Path Migration have assisted many clients applying for the 482 visa occupation including; IT professionals applying for the 482 visa; architects applying for the 482 visa and many other professionals.
Certain occupations under the 482 visa category require the visa holder to have registration. This is critical for medical professionals such as nurses, doctors and dentists. Depending on the occupation, exemptions can apply if the visa holder is directly working under a registered professional.
Other Visa options for Sponsoring Skilled Employees
This is a brief outline on visa type, and what skills and qualifications are required to apply for it.
Visa
Length
Conditions
Skills and Qualifications
Temporary Skill Shortage Visa (Subclass 482)
2- 4 years
Workers can only work  for your business or a related entity
Skills related to the nominated occupation
Workers can only work in the nominated occupation. Sponsor must pay market salary.
2 years work experience in the nominated occupation or related fields
For a new occupation a different nomination is required
Employer Nomination Scheme (Subclass 186)
Permanent
No geographical restrictions
Direct Entry Stream skills assessment
A minimum of 2 years employment contract at time of Nomination applicant.
Hold relevant registrations or license
Regional Sponsored Migration Scheme (Subclass 187)
Permanent
Based in a regional area and may require regional body approval.
Hold relevant registrations or license
A minimum of 2 years employment contract
Skilled Employer Sponsored Regional (provisional) Visa

(Subclass 494)

5 years
Based in a designated regional area. Based in regional area and may require regional body approval.
Employer Sponsored Stream skills assessment
A minimum of 5 years employment contract
Hold relevant registrations or license
Another important criteria for the nomination application is that sponsors need to select the most appropriate Skilled Employees visa that yields the highest mutual benefits for your business and your employees.
The sponsor must advertise the position on a number of different platforms; we recommend Seek, Indeed and Jobactive. The job placements must include the salary for the position and the duties. This labour market requirement is a requirement for all nomination applications as it demonstrates that the employer has made efforts to employ an Australian Citizen.
Labour Agreement 
The labour agreement is another pathway that employers can consider to employ foreign workers. The labour agreement is more complex but does allow the employer more flexibility in hiring foreign employees.
Your request must show that your company is in need of specific skills that aren't adequately fulfilled by the Australian labour market. That means that you need to apply for a Labour Agreement. It is an agreement between the Australian government and the employers stating the sponsor obligations the employers are subjected to. The process to apply for a labour agreement are as follows:
You need to check the Labour Agreement program information guide, to confirm if you meet the minimum requirements to lodge an online application.
Once you have fulfilled the above conditions, you can lodge your application with all the required and relevant documents so that your application has a higher chance of being successful.
Your application will then be processed by the department and if they require further information you will be notified. You must submit the newly requested information within 7 to 14 calendar days.
Generally, all the applications are assessed on a case-by-case basis, therefore the assessment duration may vary depending on your request. However, it can take a maximum of 6 months to process your application.
If your application gets approved then the Labour Agreement will be sent to you for reviewing and signatures.
Once you have returned the signed agreement, the department will give the final confirmation of the agreement. Upon receipt of which, the labour agreement will come into effect.
Labour Agreements are generally valid for five years after it comes into effect.
Your Labour Agreement will have a Transaction Reference Number (TRN), which you need to share with your foreign employees when they are applying for a visa.
The TRN on their visa application allows the department to distinguish that you are their sponsors.
Once your Labour Agreement is approved, you are eligible to sponsor foreign workers under one or more of the visa streams discussed in the prior section.
This whole process can sometimes appear time consuming, time sensitive and overwhelming. Therefore, if you would like a personalized consultation to walk you through the process and partner with you in this then do not hesitate to contact us at Path Migration.
At Path Migration, we have a team of immigration lawyers who are specialized in this field. Aside from having an in-house chartered accountant, we also partner with various industry stakeholders to provide you with a holistic service. We have already helped set up businesses for clients from India, Hong Kong and Bangladesh, to just name a few of our clientele base. In addition to that, we have helped bring in foreign employees for different industries, such as IT sector, education sector, etc.
If you sound like someone who would benefit from our wide network of industry specialists and would like to put forward the best application for your business, then you can contact us or directly email to hello@pathmigration.com.
You might also be interest in: