Australian Economy and its Opportunities in 2022
Australian Economy Outlook
After rebounding rapidly from last year's COVID-19 recession, the Australian Economy has recently weakened due to the containment measures to combat new outbreaks of the virus. Therefore, as the Australian Economy is heading towards its reopening, the recovery will eventually resume. Therefore, the major focus is currently placed on the reform measures to revive productivity growth, lift living standards and strengthen the resilience of the Australian Economy. .
Although the sudden emergence of Omicron means a gradual reopening of the Australian Economy, lengthy lockdowns are quite unlikely. In fact, according to the latest forecast, the Australian Economy is expected to bounce back in 2022 for a number of reasons.
These include:
the government's substantial fiscal support
the economy's underlying momentum
the financial support to households and businesses in areas affected by lockdowns
the vaccination rollout's progress
As Australia eventually enters a post-Covid phase, it is looking at immigration to boost population growth and to revitalise the economy. Australia's government has signalled a boost to immigration, but details are still to be released.Therefore, more favourable immigration policies are currently being speculated, which inevitably means more opportunities for immigrants.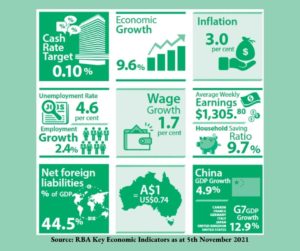 Strong trade link between Australian Economy and the Asian region
Australian economy is highly globalised. Trade accounts for over 40% of its nominal GDP. Twelve of Australian economy's 15 largest trading partners are in the Asian region. These partners account for two-thirds of Australian economy's total exports. This reflects Australia's geographical good fortune and its free trade agreements with key Asian economies.
China remained Australia's largest trading partner in 2020, accounting for around 31% of total two-way trade. Japan and Korea continue to be important trade partners, representing around 13% of total trade.
Many exporters have diversified their markets. For example, the ASEAN region now accounts for almost 13% of total trade. Australia also maintains strong trading links with traditional partners. The EU and the UK account for 13% of total trade. The US accounts for another 9%.
What does this mean in terms of immigration?
If you are an investor or a business personnel, then Australian economy offers you a great opportunity to make profitable investments. Especially, if you come from an Asian region with strong economic ties to Australia, you can leverage your local network to build a profitable business in Australia.
If you are an investor or would like to set up your business in Australia, you can look into the visa options in the following section.
Business and Investment visas to participate in Australian Economy
To be able to invest or operate your own business in Australian economy, you would need to apply for a visa under the Australian Business Innovation and Investment Programme (BIIP).
There are currently four BIIP streams. They are as follow:
Business Innovation Visa Stream (Subclass 188A)

– Applicant must establish and manage new or existing businesses in Australia

Business Investor  Visa Stream (Subclass 188B)

– Applicant must invest AUD 1.5 million in an Australian state government or local government bonds

Significant Investor Visa Stream (Subclass 188C)

– Applicant must invest AUD 5 million in an Australian state government or local government bonds

Entrepreneur Visa Stream (Subclass 188E)

– Applicant must commercialize an innovative business and obtain an investment agreement of AUD 200,000 and operate that commensurate business enterprise in Australia
To obtain Subclass 188 Visas, the applicant must secure nomination by the State government. This process begins with the submission of an expression of interest (EOI).Each state and territory government in Australia has their unique requirements on the type of skill set and kind of investments that they are after. Therefore prospective applicants need to understand what those requirements are before lodging their applications.
These visas are temporary visas that get granted for a period of four years. After the 4 years period, you do have the option to extend this visa for additional two years or apply for the permanent visa. You can apply for the Business Innovation and Investment (Permanent) visa (subclass 888), if you meet the underlying requirements.
If you are a small business owner, then you can look into the Small Business Owner stream under the permanent visa, Subclass 190. More information on the different Australian states and territory's requirements can be found here.
To learn more about  Business Innovation and Investment (Permanent) visa, you can also visit: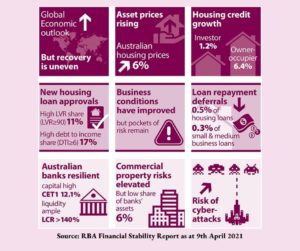 Australian Economy and the Labour Market

Migration has been an important influence on Australian economy and the society. Making up for both the demand-side of the economy and its workforce. In fact, Australia's immigration growth drives economic growth. Perpetuated by Covid-19, the border closure has cut-off the number of immigrants by a large percentage, therefore, leading to a strong projection of labour shortfalls.
What does this mean?
Given the status quo,  Australia's migration program now includes a greater emphasis on skills, increased numbers of temporary immigrants, and more diversification in the country of origin. This means that moving forward you have a higher chance of securing permanent residency  if you have skills that are listed on the Skilled Occupations Lists. This allows you to apply for Skilled Migration visas in Australia.
Skilled Migration Visas in Australia
General Skilled Migration is the best way to migrate to Australia permanently as it provides a path for visa holders to apply for permanent residency. There is no requirement for linkage to only one employer in this case.
The Benefits of Skilled Migration Visas
There are various important and useful benefits that a skilled migration visa holder gets in Australia including:
A skilled migration visa provides an opportunity for people to live, work, and study in Australia.
It provides public healthcare services.
It allows the visa holders to have their children attend a public school.
It does not require an employer to sponsor the visa holders.
Some of these visas are permanent (180 and 190).
The 491 visa leads to permanent residence after three years.
Types of Skilled Migration Visas in Australia
Skilled Work Regional (Provisional) visa [Subclass 491]: Skilled Work Regional Visa (Subclass 491) is a provisional visa, it is a great pathway for obtaining a permanent residency visa via the Skilled Regional visa (Subclass 191) or the Skilled Nominated Visa [Subclass 190].
Skilled Independent Visa (Subclass 189): The Subclass 189 is a permanent visa that allows you to live and work in any area of Australia permanently. For this visa you'll be invited to apply by the Federal Government.
Skilled Nominated Visa [Subclass 190]:

This is also a permanent visa category, which is based on point-test and allows skilled migrants to live and work in Australia permanently. However, unlike the previous visa, you'll need a state nomination for this visa.
Permanent Residence (Skilled Regional) visa [Subclass 191]: Once you have fulfilled all the requirements after having secured the Subclass 491 visa, you should be able to apply for this visa. Subclass 191 which will finally allow you to live and work in any area of Australia permanently.
All these visas require an invitation before you are able to apply for these visas. The state, territory and the federal government invitations are determined through the Point Score Test.  Therefore, you'd be required to submit a crackling EOI, that allows you to secure the highest Point Score. Hence, get a state nomination.
To learn more about the nomination process, and how to apply for these visas you can check the following sources.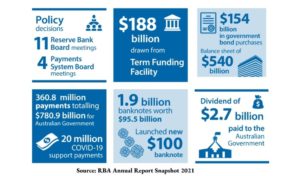 Australian Economy Cost of Living
Australian cities have become more internationally competitive for expatriates. The cities offer a lower cost of living compared to most major cities in the Asia–Oceania region according to Mercer's 2021 Cost of Living Index.
This makes Australia a cost-competitive destination for:
international companies that want to relocate employees and their families
young workers who want to broaden their horizons.
Australia has one of the world's strongest and most efficient regulatory environments. According to the IMD, Australia ranks highly in terms of labour regulations, equal opportunity legislation and access to credit.
In the World Economic Forum's latest survey, Australia ranks:
lowest in the world for debt dynamics (the change in the public debt-to-GDP ratio)
second highest for social capital (which includes social cohesion and engagement)
third highest for trade openness.
Therefore, you are planning to relocate, Australia indeed is the best relocation destination you can choose. Below we have listed out another visa category that should allow you more convenient choices to secure permanent residence.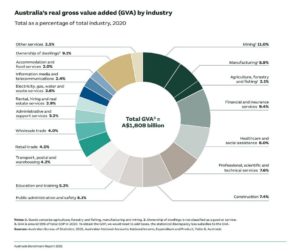 Global Talent Independent (GTI) Program  [Subclass 858]
The Australian economy needs the brightest and best global talent to work in ten future-focused sectors. The aim is to support the economy by introducing innovative skills to high priority industries.
The target sectors are:
| | | | | |
| --- | --- | --- | --- | --- |
| Resources | Energy | Defence, Advanced Manufacturing and Space | Financial Services and FinTech | DigiTech |
| Agri-food and AgTech | Health Industries | Circular Economy | Infrastructure and Tourism | Education |
GTI program offers a flexible pathway for distinguished applicants in target sectors.As a requirement, you'd need to prove an annual income of $153,600 AUD and a nomination from an Australian citizen.
For more information on the Application process, you can check the following:
Personal Consultation and Visa Assessment
At Path Migration, we have a team of immigration lawyers who are specialized in this field. Aside from having an in-house chartered accountant, we also partner with various industry stakeholders to provide you with a holistic service.
We have already helped set up businesses for clients from India, Hong Kong and Bangladesh, to just name a few of our clientele base. In addition to that, we have helped bring in foreign employees for different industries, such as IT sector, education sector, etc.
If you sound like someone who would benefit from our wide network of industry specialists and would like to put forward the best application for your business, then you can contact us or directly email to hello@pathmigration.com.
Additional Information: