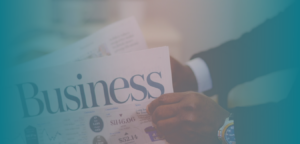 Deciding whether to enter the Australian market or establish a business in Australia can be very complex. There are a number of factors that investors should be aware of when choosing which direction to go. Investors need to decide if they want to establish a new company, procure an existing one or register an existing foreign business. Based on the decision investors make, the rules and regulations may vary.
To begin with, a new business can be established through various forms of business structures. Each of the business structures are subject to their own set of legal obligations and tax laws that investors must be aware of. Aside from business structures, creating the business image through physical or virtual presence is quite a significant factor to consider too.
If you are deciding what structure you should opt for then, you should consider the four main types of business structures that are available:
sole proprietorship
partnership
trusts 
companies or corporations
Depending on which structure is suitable for your business, the laws and regulations for your business licenses, registrations and taxes will vary.
As an investor if you choose to establish a new company or set up a new subsidiary company, then you must know that in Australia, Australian companies are considered to be distinct legal entities. All the companies operating in Australia have to be registered with the Australian Securities and Investments Commission (ASIC). ASIC is a national corporate regulator that enforces laws to ensure the safeguarding of consumers, inventors and creditors.
If it is a foreign business that you'd like to register to be able to operate in Australia then that also needs to be registered with ASIC. ASIC has distinctly outlined all the rights and legal obligations subjected to foreign companies.
As a foreign investor, if you are procuring an existing Australian business then you can look into ASIC's takeover and reconstruction guide. According to which, the investor must submit a formal proposal that needs to be accepted by the Australian Foreign Investment Review Board (FIRB). Once FIRB agrees that the proposal is in line with the Australian Government policy, only then can the investor move ahead with the takeover.
As you decide what kind of business you'd like to set up, you may also look into buying or leasing a suitable property for your business. Depending on which state or territory you choose to locate to, the legal obligations will vary. But it is vital that you are getting all the approvals and seeking also the preliminary assessments as mandated by the local government.
As a foreign investor, you can also list your company on the Australian Stock Exchange (ASX),  regardless of your company being an Australian company or an international company. To see if you are eligible to list your company or not, you first need to ensure that you meet all the preliminary requirements as set out by AXS.
Finally, don't forget to register your company name. You can also trademark your business name on the IP Australia website, and you may also register for a domain name for your business.
As a foreign investor another important thing to note is what kind of visas are applicable for you, so that you are able to legally set up and operate your business. Currently business visas are provided under the Business Innovation and Investment Program (BIIP). There are four classes of BIIP:
Business Innovation Visa (188A)
Business Investor visa (188B)
Significant Investor Visa (188C)
Entrepreneur Visa (188E)
In order to understand which 188 visa class is suitable for you, you can seek professional and reliable immigration legal advice. At Path Migration, we have a team of immigration lawyers, who are specialists in this field. Therefore, if you have any questions  please do not hesitate to  contact us or book a consultation.
For more information, please visit: